09.09.2021
How To Unlock Frp Lock Samsung S8
How to unlock frp lock samsung All S ( S6,S7,S8 ) Series unlock by umt dongle one Click Download RootPack7.0New For S Series For unlock & Reset FRP Download Root Package - Download. This is the most easiest way to remove FRP Lock or Remove Google Account from Samsung Galaxy S8, S8 Plus. All you need is a windows computer, usb type c cable and your frp locked galaxy s8 or galaxy s8 plus with Android Nougat 7.0 firmware. Bypass FRP Samsung S8 Via Hushsms method. 1: Insert a sim card with an SMS plan on an unlocked phone. 2: Download and install Hushsms then click on open. 3: Insert a sim card without pin code In the FRP locked device. 4: Turn ON The FRP locked device and Connect it to a Wi-Fi network. Once the phone connected with computer, Click on "Start Button" from Odin and wait until the Unlock FRP from Samsung S8 or S8 Plus first update completes. Just after few minutes, In Odin the status will indicate "PASS!" with big green button.
Removing Google FRP lock (Google account verification) is one big concern, especially for users of Samsung Galaxy who have reset their devices for one reason or another. Even though having the Google account lock activated is very important for your Android phone, it can become very troublesome once you have forgotten your Google account password.
So, is it possible to bypass FRP lock on Samsung Galaxy? Yes, and with the help of this guide, you will know-how.
Difference between Google FRP Lock & Samsung Reactivation Lock
Remove FRP lock on Samsung Galaxy with PC
Remove FRP lock on Samsung Galaxy without PC (FRP Removal Service)
Difference between Google FRP Lock & Samsung Reactivation Lock
Both FRP and Samsung activation provide security for your Samsung Galaxy phone, lost or stolen. Though they both serve the same purpose, they're different from each other.
• Google FRP Lock is an updated Google security service available for Android phones with Android Version 5.1 Lollipop and higher. When your Android device is factory reset with FRP enabled, the FRP Lock feature restricts access to your phone, unless you provide the right Google account information. It protects software changing and ROM flashing.
• Samsung developed Samsung Reactivation Lock for Samsung devices. However not all Samsung devices supports it; Its only available from Android Kitkat 4.4. You'll require a Samsung account to activate this option. When you change your SIM, you'll be prompt to log in to your Samsung Account and the device location can be trace if your Samsung Galaxy is stolen or lost.
Google FRP Lock and Samsung Reactivation Lock are built-in on most Samsung device like the newest Samsung Galaxy S20/S10/S9/S8 and Samsung Galaxy Note 10/Note 9/Note8 and previous models.
Remove FRP lock on Samsung Galaxy with PC
You can use a professional third party toolkit such as FORecovery – Android Lock Screen Removal to bypass FRP lock on your Samsung device. The process to bypass FRP Lock with the toolkit is as fast and easy, thanks to its user-friendly interface.
Use Forecovery to bypass FRP lock on your Samsung Galaxy by following the steps below:
Step 1: Download, install and launch the toolkit. Then hit the "Remove Google Lock" mode.

Step 2: Tap the "Start" button and submit the required information to set up your Samsung Galaxy device.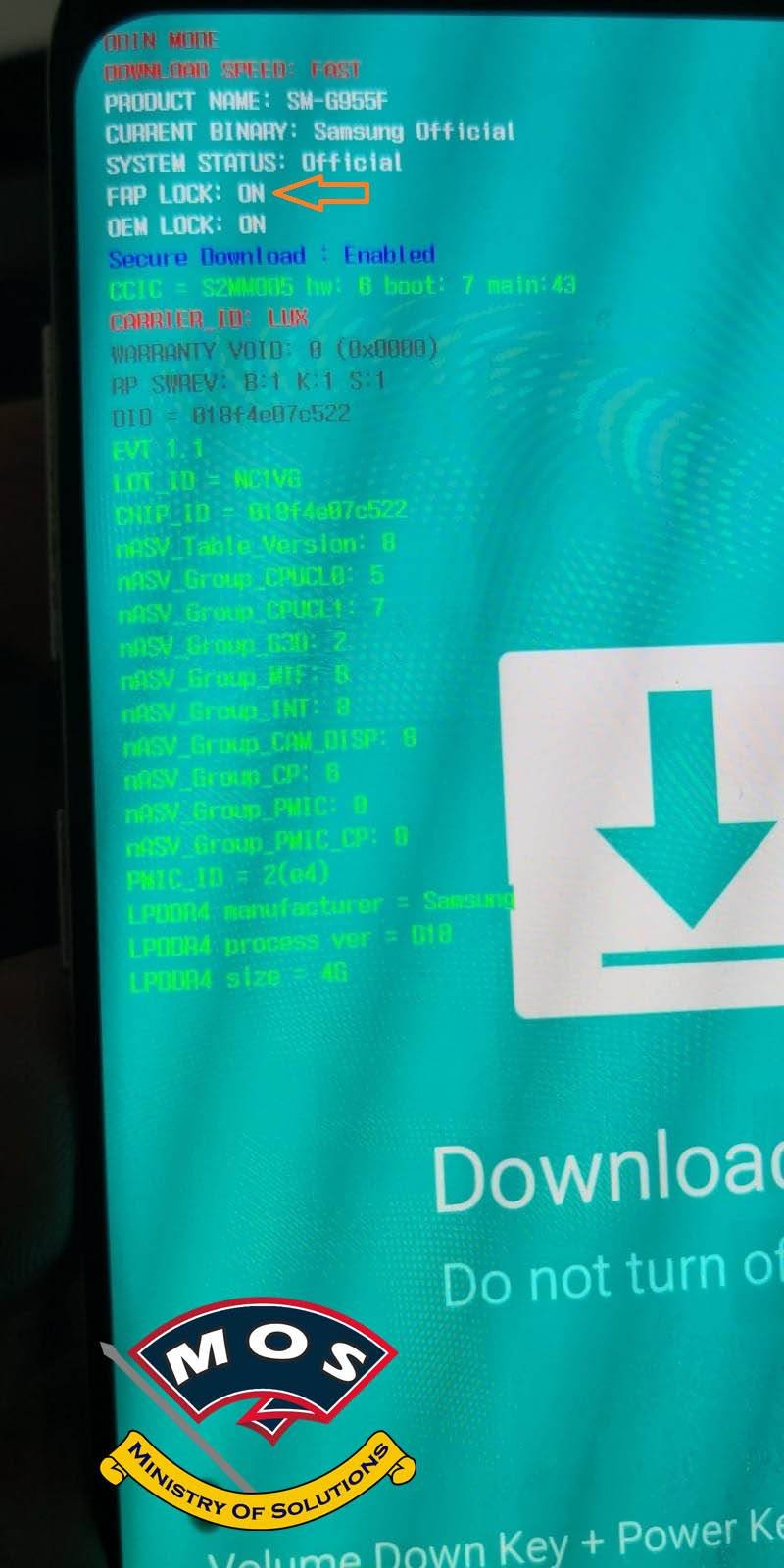 Step 3: Provide additional information concerning your devices such as PDA, courier, and Country to continue.
Step 4: Next, follow the on-screen instruction to download the needed firmware for your device and prepare it.
How To Unlock Google Locked Samsung S8
Step 5: Extract the downloaded package, then restart your Samsung Galaxy into download mode. Next, you will have to USB debugging and OEM Unlock on your phone.
Step 6: Download the firmware package and hit the "Start to Extract" option to continue.
Step 7: The software will begin the bypassing process. The process might take a few minutes, so be patient.
Step 8: After the software completes the bypass process, restart your phone and the FRP lock, as well as previous Google account, will be removed.
Pros of using Forecovery to remove FRP lock on Samsung Galaxy
• Allows removal of FRP lock without the need for any Google account information including password.
• Safe, efficient and powerful FRP removal toolkit.
• It's user-friendly and easy to use.
Cons
• Available only for Windows.
Are wondering still wondering if the software works? Well, don't! Thanks to Forecovery advanced unlocking algorithms, removal of FRP lock is now much easier and effective. The software's high compatibility ensures you are always guaranteed to bypass FRP lock from your device, regardless of the model you have.
Remove FRP lock on Samsung Galaxy without PC (FRP Removal Service)
The second method of removing FRP Lock on your Samsung Galaxy doesn't require a PC.
• Go to your web browser and visit DirectUnlocks.com.
• On the website, tap on the drop-down menu and choose your device model, then enter it IMEI.
• Pay the required amount and wait for a reply from directunlocks.com. If everything is all right, within 24 to 72 hours your FRP unlock will be bypassed.
Pros
• Provides online services, so you don't have to download any software to your compute or Android phone.
• Uses IMEI to unlock Samsung Galaxy and other Samsung devices.
• You don't require a PC.
Cons
• Takes up to 72 hours to bypass FRP lock.
• The method is not free. You have to part with 19.99 euros to unlock your device.
• Lacks a technical support.
Even though this process takes time, it's totally worth it. DirectUnlock is very effective in helping you resolving your FRP bypass issue with ease. So, don't hesitate to try it.
Hello and welcome to our latest #GalaxyS8 troubleshooting page for the day. This post addresses the common issue regarding Factory Reset Protection as well as other boot problems. We hope you'll find our solutions helpful.
If you are looking for solutions to your own #Android issue, you can contact us by using the link provided at the bottom of this page.
When describing your issue, please be as detailed as possible so we can easily pinpoint a relevant solution. If you can, kindly include the exact error messages you are getting to give us an idea where to start. If you have already tried some troubleshooting steps before emailing us, make sure to mention them so we can skip them in our answers.
Below are specific topics we're bringing for you today:
Problem 1: Galaxy S8 stuck in Samsung logo screen
Hi. I have a Samsung Galaxy S8 bought off someone on the app OfferUp. It barely turn on. It doesn't function correctly. When it does turn on, it's stuck on the "Samsung Galaxy S8 Powered By Android" screen and if I try doing safe mode or hard reset, it goes back to the previous screen. There was a time where it went to system update but it quickly turned off. The phone doesn't charge so I assume it needs a new battery. Only functions while plugged in.
How To Unlock Frp Lock Samsung S8 Without
Charging symbol comes up occasionally when plugged in but shows no sign of actual charging. No LED lights. I'd appreciate it if you could give me some pointers on what to do. If not, I'd understand. Thank you. — Angel Diaz
Solution: Hi Angel. First of all, something or a lot things must not be right in your device. All these symptoms are usually the result of a hardware malfunction although in some cases, they can also be due to a software glitch. If the phone has no physical damage, never dropped, or got wet, then you'll probably be able to fix this problem by reflashing the bootloader. However, if the phone had been physically impacted and you did not chose to tell us about it, stop wasting your time browsing our blog. Instead, we strongly suggest that you send the phone in so it can be repaired or replaced.
Since your S8 no longer boots normally and factory reset does not do anything, the only software trick that you can try at this time is to reflash the bootloader to stock. Once you've done, you can then flash a stock firmware to the device as well.
Flashing procedures vary by device and phone models so be sure to do more research. Below are the typical steps on how to flash the bootloader of a Galaxy device. The exact ones for your particular S8 may be slightly different.
Look for the correct firmware for your phone model and download it. Make sure that you select the right one. It should be the same exact firmware that ran previously on your device. We assume that you list down the firmware version somewhere. If you did not take note of it before, there's a chance that you may pick the wrong one. As you may know now, using an incorrect firmware can cause complications so good luck with that.

Let's now say that you have identified the correct firmware. You then want to download it to your computer. The firmware file should have a bunch of files in it like AP_, BL_, CSC_, etc.

Look for the file that starts with a label

BL

; this should be the corresponding bootloader file for this firmware. Once you've identified the bootloader file, copy it to your computer's desktop or to any other folder that you can easily access.

Proceed with the rest of the flashing procedure using the Odin program.

In Odin, click on the BL tab and make sure to use the bootloader file you've identified earlier.

Now, make sure that the "

Device Added

" status and its "

ID:COM box

" has turned blue before hitting the

START

button. This will initiate the flashing of your phone's bootloader.

Restart the phone once the procedure is finished.
Remember, if reflashing the bootloader and/or installing stock firmware won't help, you're out of luck. There must be a hardware-related cause that prevents your phone from booting up properly. Send it to Samsung or to an independent service center to be checked.
Problem 2: Galaxy S8+ won't load normally, stuck in apps is optimizing screen
Bypass samsung frp galaxy s6. Hi. I own a Samsung Galaxy S8+, which is one-month old. Today i don't know what happened to it but it certainly got switched off and when i press the power key the phone get started. Then the security pattern page showed. After that, the page appeared the next page showed was Android app is optimising. but after optimising all the apps in the phone it is not starting and stuck to that page only.i left it for more than 30 minutes but still got no response from the phone. i am in a fix please help me and tell me what to do as i have tried your solution of soft reset, safe mode and also cleared cache partition.i have only not tried to master reset my phone feared that all my valuables photos an other things will got lost and also my warranty will get void. please help what to do. Thank you. — Md Shafique
Solution: Hi Md Shafique. You really have to no choice but to try factory reset/master reset at this time. An issue like yours usually happen if the system fails to load the operating system properly. We don't know what happened to your device prior to problem so we can't say for sure what's behind this trouble. We know how inconvenient it is to lose files but if your phone won't boot normally, there's no way to get them back anyway. Go ahead with factory reset and see what happens. If the phone remains stuck, or continue its bootloop cycle, you should have it repaired or replaced.
Here are the steps on how to master reset your phone:
Back up data on the internal memory. If you have signed into a Google account on the device, you have activated Anti-theft and will need your Google credentials to finish the Master reset.

Turn off the device.

Press and hold the Volume Up key and the Bixby key, then press and hold the Power key.

When the Android logo displays, release all keys ('Installing system update' will show for about 30 – 60 seconds before showing the Android system recovery menu options).

Press the Volume down key several times to highlight "wipe data / factory reset.

Press Power button to select.

Press the Volume down key until

Yes — delete all user data

is highlighted.

Press Power button to select and start the master reset.

When the master reset is complete,

Reboot system now

is highlighted.

Press the Power key to restart the device.
Problem 3: Galaxy S8 locked out due to Factory Reset Protection, How to bypass FRP
I have a Samsung Galaxy S8 phone. Recently I did a factory reset on my phone. now when I tried to switch it on it is asking me to enter my Google account but unfortunately I can't remember my Google account and is not letting me enter into my phone. I just want my phone to come back on. I really don't want this Google account activation as I tried enter my gmail it still don't work enough. please can you help me. — Jubz
Solution: Hi Jubz. Starting with Android 5.0 (Lollipop), Samsung devices has become more difficult to factory reset or wipe. This is because of the new security feature called Factory Reset Protection or FRP. FRP will make it hard for an unauthorized user to use the phone after a factory reset since the device will now ask for the registered Google account for the phone. Unfortunately, this same protection can also be a significant headache for legitimate users who may have forgotten their Google credentials. At this time, there's no option for a legitimate owner of the device to authenticate himself or herself to be allowed access to the phone. This means that unless you try harder to remember what your Google account username and password are and enter them in the device, there's just no way to use your phone again. Even sending the device to Samsung is futile as Samsung won't unlock your device for you.
When FRP was released over a year ago, there were a few unofficial means to bypass it. Samsung eventually got wind of them and right now, we are not aware of any effective method to bypass FRP but this video may help. We haven't tried the process suggested in the said video ourselves so do it at your own risk.
The good thing is, FRP is just a software restriction so there will always be brilliant minds out there that will eventually figure out ways to defeat it. Try searching the web for possible solutions.
How To Unlock Google Lock On Samsung Galaxy S8
Problem 4: Galaxy S8 accidentally dropped won't turn on
How To Unlock Frp Lock Samsung S8 Plus
Hello. My S8 is brand new, it fell screen down on the floor, not from a big height though. Facetune app for android phone. I saw the back key and the other key lit up and now i don't see them, only the blue light is lighted up. I tried your method of holding the volume up key + power on + home for 20 secs did not do anything. I don't wanna lose my phone as I have all my data on the SD card. Please help me 🙁 — Ash
How To Remove Google Lock On Samsung S8 Plus
Solution: Hi Ash. If the phone was working normally before you accidentally dropped it, then you clearly have a hardware issue now. Our suggestion of booting the phone to Recovery Mode by doing the hardware button combination of volume up, power, and home keys, are meant to check if you'll still be able to turn the phone on and perform a factory reset. If the phone refuses even to power on at this time, there's no amount of pressing and holding of hardware buttons that you can do to make it to work. The drop must have damaged the battery or the motherboard that it can't even manage to power on the device right now. Be sure to contact Samsung so they can check the hardware or replace the entire unit.